Popular K-Pop Boy Groups: The following K-pop boy groups have been deemed to be among the most well-known and successful around the globe. After "Gangnam Style" was a hit in 2012, a variety of K-pop groups have become a phenomenon in the world! So let's look through the top 10 most popular K-pop boy groups!
Top 10 Most Popular K-Pop Boy Groups
BTS
EXO
Wanna One
NCT
Got7
SEVENTEEN
Monsta X
Stray Kids
WINNER
ASTRO
Do you like K-pop? Would you like some kpop group name ideas? Find out what kpop group names you can get with this random kpop group name generator.
1. BTS
Debut: 2013
BTS also called Bangtan Boys as well as Beyond the Scene has brought the world to the brink of K-pop! BTS was the first group from K-pop that performed at the American Music Awards and won the Billboard Music Award. They also have five Grammy nominations. They are also among the initial South Korean act to reach 10 million followers on Twitter. With more than thirty million album sales, BTS is the best-selling artist in South Korea. Their huge international success has enabled BTS to sell out arenas on their worldwide tours.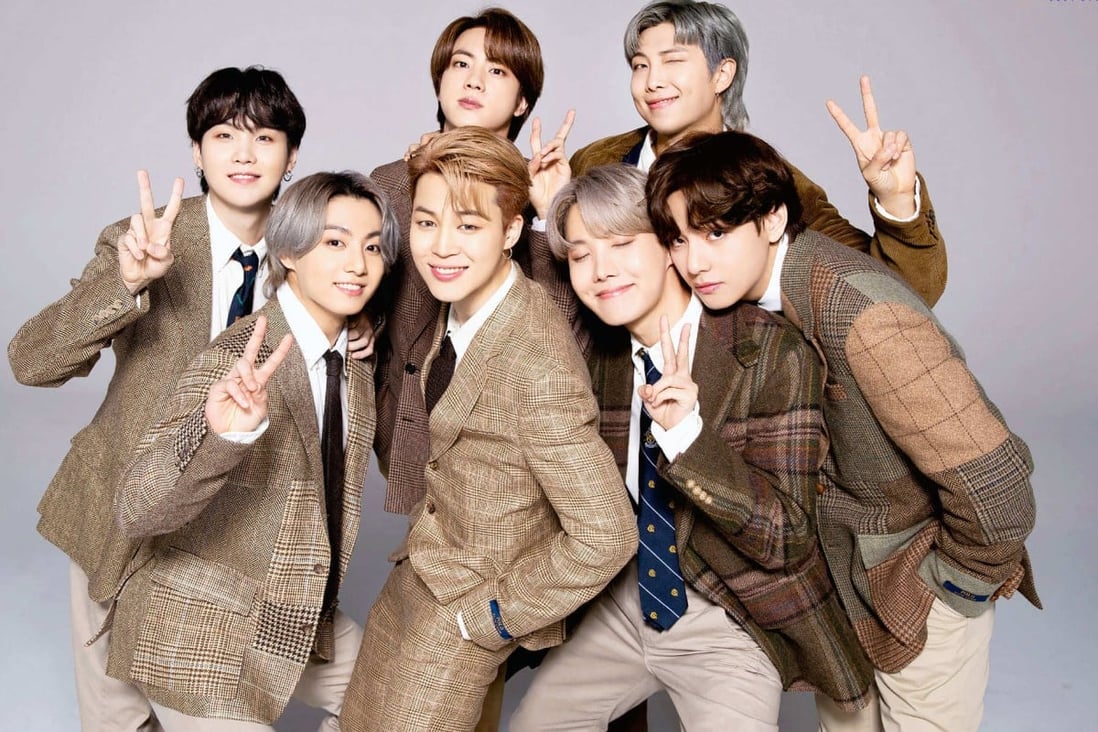 BTS mix dance-oriented K-pop with hip-hop influences. They compose music, write, and produce the lyrics for their shows themselves. In 2022 the group announced they would be on hiatus to allow members to complete their military duty. The plan is for the members to concentrate on their own careers and then reunite in 2025.
2. EXO
Debut: 2012
EXO was founded in 2011 by SM Entertainment 2011. Their goal was to form one of the boy bands which could promote both in South Korea and China; they would perform on stage in Korean as well as Mandarin. The group first appeared on the scene in 2012 and had 12 participants and then they were split into two groups, EXO and EXO K. In 2014, EXO was performing as a unit. EXO is ranked among the top 5 most popular celebrities according to Forbes Korea Power Celebrity from 2014 until 2018.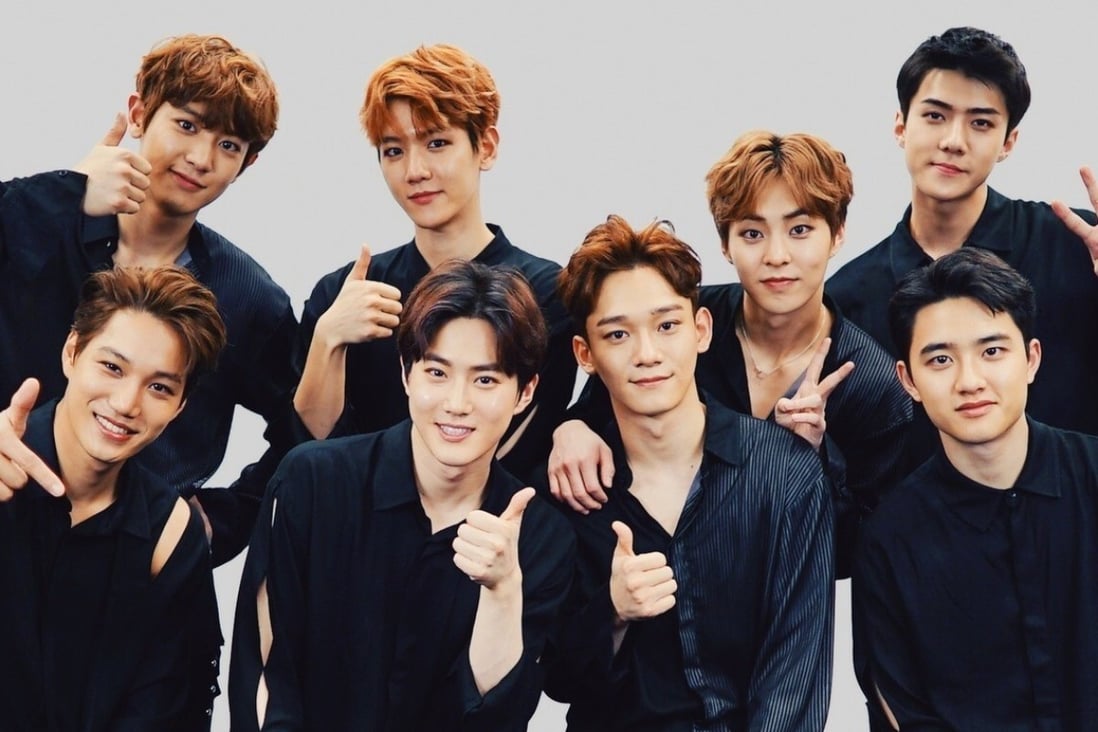 EXO had a huge success right from the beginning, as its debut record, XOXO was sold to over one million people. It was due to the fact that they had several vocalists with talent who were part of the group. They've had a number of hits since when they first started. In 2020 EXO members will focus on their own activities due to mandatory military service. This would make EXO on hiatus.
3. Wanna One
Debut: 2017
Wanna One was formed by CJ E&M. It's the second group that was created through the reality show Produce 101. Wanna One received many best newcomer awards upon their debut and was named the top New K-Pop Artist for 2017. This was a decision made by Billboard. With their electro-pop music and well-styled dance choreography, the boy group quickly became a major act in Korea.
The contract with Wanna One will end in the year 2018. The group would perform its final concert in January 2019. The group is expected to have performances in 2021 to celebrate their reunion and released new material in 2022.
4. NCT
Debut: 2016
NCT (short for Neo Culture Technology) is an extremely popular boy group with an impressive quantity of people. They are comprised of 23 members split into four sub-units: NCT U, NCT 127, NCT Dream, and WayV. Each sub-unit has its own agenda and promotes its own, but the entire group has teamed up to release an album on three occasions.
U is the principal element of NCT. The word 127 refers to its longitude location in Seoul. The idea was to serve as a unit for teens who could eventually be transferred into other units. Mark was able to graduate in the year 2018, however, he was able to rejoin the unit in the year 2020 after the graduation system was ended. WayV will be the Chinese part of NCT.
NCT has been extremely successful in the area of album sales. Their album for 2020, Resonance, had over two million units sold in just two months.
5. Got7
Debut: 2014
Got7 is a K-pop boy band created in the year 2000 by JYP Entertainment. It is made up of seven members from different countries who hail from the US, Thailand, South Korea, and Hong Kong. The band first came out at the start of 2014 with their album mini Got It? The band gained a lot of attention quite quickly. The reason for this was having attractive members. Their stage shows often involve street dancing, as well as various elements of martial arts which mean they're never dull!
The group released its debut Japanese album in the year 2016. Moriagatteyo was able to reach number three on the Oricon Album Chart. Got7 will leave JYP at the end of 2021. They would focus on their individual careers before making a public announcement in 2022 about their return.
6. Seventeen
Debut: 2015
Despite its name, Seventeen (also stylized as SVT) has only 13 members. What does Seventeen mean? It's a reference to the idea that 13 people could be divided into three groups to form one unit. The group is split into 3 teams each having distinct areas of expertise including hip-hop, vocal, and performance.
The Seventeen's members Seventeen have actively involved in the production and composition themselves of choreography as well as music. They have earned the moniker of the "self-producing" famous group. Seventeen is a popular group to embark on worldwide tours.
7. Monsta X
Debut: 2015
Monsta X was formed through the talent show on TV No. Mercy. They made their debut at the end of 2015 on their debut EP Trespass. It wasn't long before the group of hip-hop became a major force in North America! Their debut studio album was ranked at the top place on Billboard's World Albums in the US.
The group was previously comprised of seven members. Wonho has left Monsta X in 2019 over accusations of using drugs. He would be cleared of all charges and launch an independent career following that.
Monsta X is well-known enough to release albums with English lyrics. The group has also had a blast playing on stage in the US.
8. Stray Kids
Debut: 2017
The K-pop group gained its name due to the reality show it was based on. After the show's competition The chosen group of boys was formed into Stray Kids. Stray Kids initially started with nine members. Woojin was to leave in the year 2019 to pursue an independent career.
With their fun and wild image and their wild, carefree image, the Stray Kids became a global success. Their first album reached first at the iTunes Charts in multiple countries! The group has been successful through international tours.
9. Winner
Debut: 2013
A winner was created on The reality TV show, Win Who's Next. The show revolved around two teams that competed against one another in the areas of performance choreography, songwriting, and choreography. The winning team was known as the Winner. The band released their debut album in 2014 and their swift successes earned them their name "Monster rookies."
The group is well-known for its endorsement deals with companies like Adidas as well as Oreo. The group went on hiatus in 2020 due to their members who were serving their military duty. They were able, however, to reunite for a few shows in 2020.
10. Astro
Debut: 2016
Before launching as Astro the group was members of iTeen Boys as they were participating in a development program run by Fantagio iTeen. They began their career on the web-based drama series To Be Continued. Then they released their mini-album called Spring Up in the year 2016. Astro will release its first full-length album in the year 2019. All Light would be supported with a tour around the world.
The group is comprised of two sub-units, which include the names Moonbin & Sanha and Jinjin & Rocky. The year 2022 was when MJ declared that he was going to join his compulsory military service.