Marketing a small hotel or lodging property can be quite challenging. If you're running a small property, you're competing against large chains with massive brand recognition and other competitors with bigger machinery and budget. Chances are that smaller hotels don't have the same advertising budget, affecting the number of direct bookings they receive.
The good news is, you can use digital marketing strategies to your advantage — and it doesn't require a lot of money compared to traditional advertising. 
In this article, we'll list down tips on how small hotels can capture the attention of potential guests by nailing your digital marketing strategy. 
1. List down what makes your hotel unique 
Your small hotel may have a powerful edge over larger and more popular chains: they're unique. 
Do you have quirky decorations and charming amenities? Perhaps your property is a hidden gem, with IG-worthy interiors or historically significant backstory. Your hotel might also be located on a quiet side of town with gorgeous views and a wide array of nearby local eateries and shops. Or maybe, guests don't have to travel far to taste the best local cuisine in town because your chef-led, in-house restaurant is offering them?
Anything that could offer something new and exciting to travelers, who are so used to the same old hotel experiences, could be your competitive edge. Aside from aesthetics, you can also talk about your dedication to sustainable practices and supporting the local economy. 
2. Sell your distinct qualities through inbound marketing
Now that you know your unique edge, focus your marketing efforts on content that showcases what makes your humble property different from the rest. 
Sell your hotel's unique qualities through visual content. Invest in high-quality and eye-catching images that make people want to book a stay. Provide guests with a virtual tour of your property by posting appealing videos. Hire talented writers too to support visual media with descriptive words. 
3. Write blogs about your city attractions and travel experiences
Today's tourists don't just want a place to stay — they want an immersive travel experience. They want to go out, discover attractions, explore the city, and even feel what it's like to walk in the locals' shoes. With this, don't just focus on how lovely your property is — you should also come up with informative content materials that give value to your prospective guests.
Any hotel digital marketing agency would suggest: let your website be the resource for potential guests who'd want to read pieces of travel advice before embarking on their journey. These include writing about interesting city-related blogs and guides. You can write listicle-type articles on places to see, the best things to do, must-try cuisines and restaurants, how to travel on a budget, and more. 
4. Boost engagement in social media
It's not enough that you have a business page across all social media platforms — you have to make the most out of it by staying active and engaged. Social media is an effective platform for building brand awareness and engagement. It's also ideal for establishing relationships with your consumers in a less formal environment. 
Post share-worthy content, like images and videos. Share IG stories, giving guests access to your hotel's BTS. Encourage your guests to tag you in their social media posts and use some of the selected user-generated content to your advantage. Invest in competitions, games, and giveaways where your followers can share your posts, comment on them, or tag their friends. You can also look into influencer marketing. 
5. Make websites responsive and user-friendly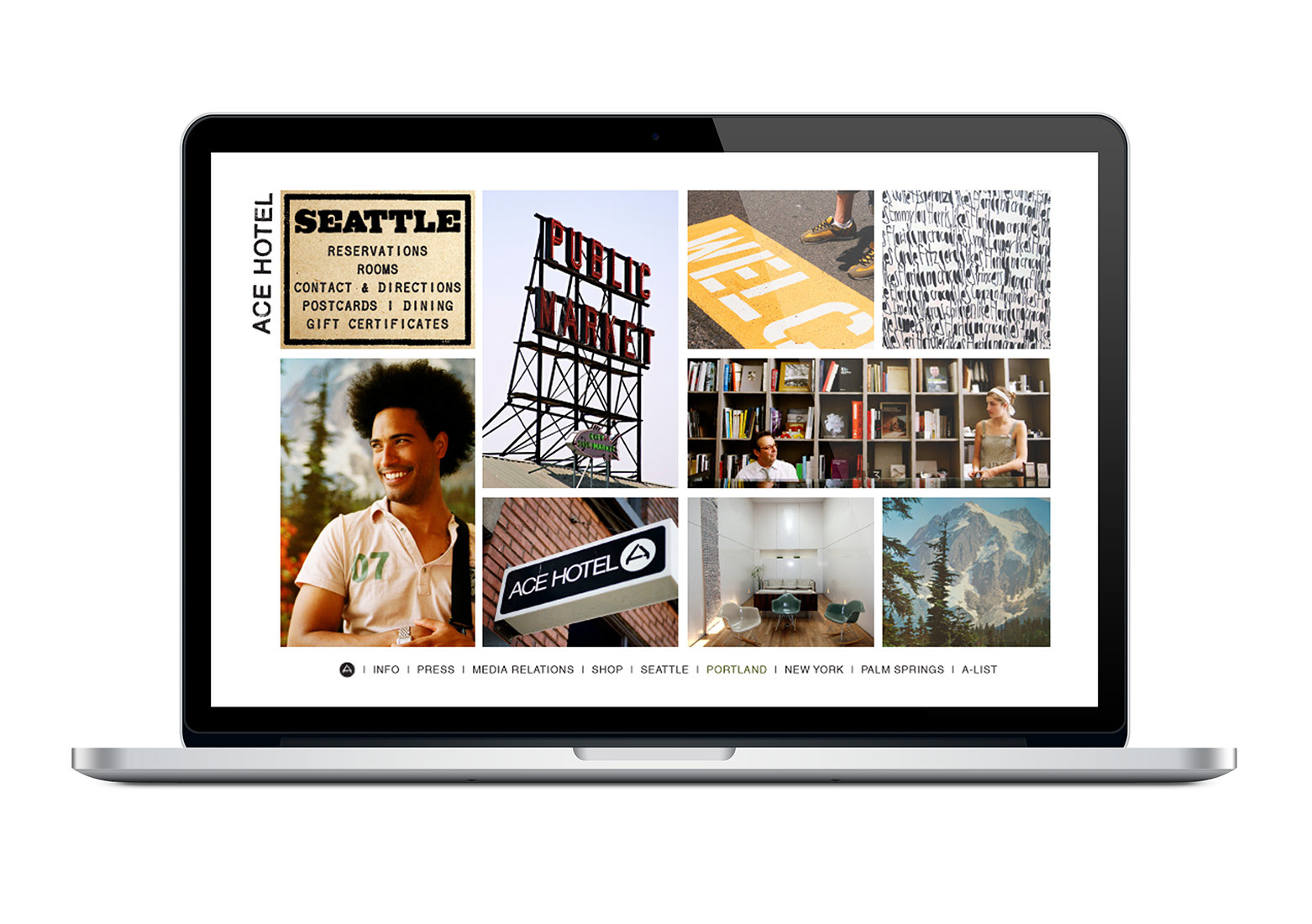 Want to drive users to your official website and convert lookers into direct bookers? Your website must be responsive and user-friendly, to begin with. No matter how attractive your hotel is or how unique your offerings are, you can easily lose prospective guests to small issues like a slow-loading and hard-to-navigate website.
Check out the following factors to consider when improving your website. 
Website's speed

User-friendly design (clean fonts, backgrounds, transition, etc)

Quick and easy navigation

Simple menus

Attractive themes

Mobile optimisation

Hotel blog

Search box for easier navigation

FAQs page and contact details

High-quality media (photos, videos, infographics)
6. Utilise digital marketing strategies that matter
Quality over quantity — this applies to digital marketing strategies too. It's not about how plenty your digital marketing strategies are but how relevant they are to your business goals and how you execute them. 
If your primary goal is to establish your name, here are the digital marketing strategies that matter: 
Invest in inbound marketing, which refers to attracting guests by creating valuable content and experiences tailored to them.

Actively engage in social media

Focus on local SEO

Content marketing

Improve your website

Get your property listed on Google

Think about mobile optimisation
7. Take a good look at your competitors
While you can utilise the digital world to your advantage, keep in mind that today's digital marketplace is crowded. The amount of digital content, trying to catch people's attention, is growing. The key is to get inspired by the competition and find ways to make your content stand out. 
Take a look at what similar hotel properties are doing. Check out their websites, blogs, social media accounts, and marketing emails. Are they utilising some pop culture trends with their messaging and offers? What are they talking about and how are they getting their message across? Lastly, what kind of responses are they getting? 
Looking at your competitors can give you amazing ideas on what and what not to do next, whether it's offering a service you've never tried before or discontinuing a service that gives little to zero benefits.
Author Bio: Carmina Natividad is a web content writer during the day and a foodie, musician, coffee connoisseur, and plant mom when her day shift is over. She enjoys sharing her insights about blogging, web design, SEO, and other forms of digital marketing. To know more about digital marketing, check out the blogs of SPRINT DIGITAL Agency Dublin.