Car parks are transit areas where you spend little time. However, we should not neglect them because we exposed them to many sources of dirt. When planning the
cleaning of the car park,
we must consider different aspects, such as areas, periodicity or materials. In this post, we tell you everything you need to know to clean a garage or parking area().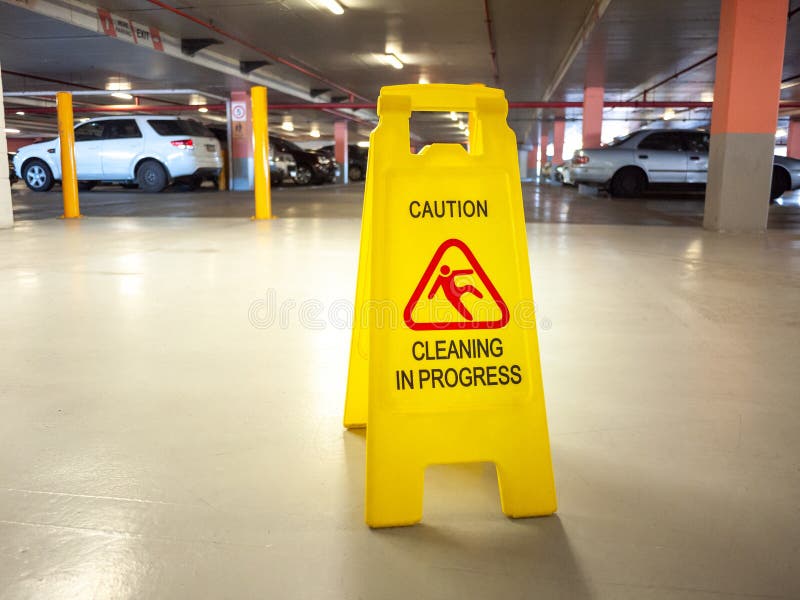 How to clean a parking lot floor
Community garages or car parks are areas where many vehicles and people pass through throughout the day. They are large spaces and with poor ventilation, which makes it difficult to clean both surfaces and the air.
Parking lot cleaning is complicated by grease stains from vehicles, brake fluids, wheel marks, particles from the street, and gases and car emissions. It is easy for dirt to accumulate if we do not carry regular and professional cleaning out.
For all these reasons, it is essential to know the methods and tools to restore, maintain and clean a car park effectively. Liquids from cars, oil stains, or dirt accumulation on car park floors can lead to dangerous situations for both vehicles and pedestrians(Carpark cleaning).
Parking cleaning areas
The first step to carrying out a correct parking cleaning is to know the areas to sanitize and their dimensions and thus select the products that we will need:
Floors, pavements, ramps, access areas, and surface finishes and paints.
Ventilation and air conditioning ducts.
Public restrooms and trash cans.
Walls and columns.
Crystals, lamps, and doors.
Signs and billboards.
Car park cleaning plan
Ideally, to professionally clean a parking lot in depth is that there is no vehicle that can hinder the task and do an industrial sweep complemented by an industrial scrubbing. Degreasers apply to oil stains or other lubricating liquids, and we applied disinfectants to toilets, handrails, and surfaces likely to be touched by users.
Factors to consider
The traffic of people, the location of the vehicles, and the distribution of the space will determine the cleaning procedure. The products used. Some aspects that any community car park and garage cleaning company must consider are:
Using abrasive or very aggressive cleaning products need supervision at all times to avoid damaging the cars.
In case of using machinery such as manual, mechanical, or road scrubbers, authorized personnel must always handle it to avoid any damage to the furniture or vehicles.
As we have already mentioned, as it is an area where many people pass through, it will be necessary to mark those areas of the pavement that remain wet so as not to cause accidents.
Cleaning ventilation ducts is essential to prevent the accumulation of gases emitted by vehicles.
Any toxic substance such as oils, brake fluids, or any other liquid needs cleaning immediately to prevent any type of corrosion or imperfection on the surface.
Having poor ventilation areas, we must use products that do not produce toxic vapors.
How often do you have to do a parking lot cleaning?
As in any public space, cleaning a car park must be carried out periodically to be effective. Sweeping and mopping are tasks common to any cleaning protocol. However, in car parks, other types of dirt are added.
The frequency with which we clean a car park depends on the frequency of cars and the size. General cleanings are usually done at least monthly, being the most common to do them every fifteen days or every week. It is advisable to clean the floor, toilets, and areas where people pass through daily.
Ventilation ducts need specific care as they get dirty quickly from the gases emission by vehicles. To prevent toxic gases from building up, we should clean the ducts and filters every six months.
As we can see, community car parks are areas that require in-depth cleaning. Because of their wide area and the complexity of the dirt. It is advisable to leave this type of hygiene task in the hands of professional car park cleaning companies. In SCS Group Cleaning Solution, we are specialists in cleaning many establishments and rooms. We have the machinery and specific products that these facilities require and we have a team of fully trained cleaning professionals(Carpark cleaning).