Steam cleaning at home or at an industrial level is one of the most effective cleaning techniques for permanent disinfection. Especially considering the health context in which we find ourselves, where the World Health Organization itself recommends following "good hygiene practices" and sanitation of spaces and surfaces to stop the spread of COVID-19.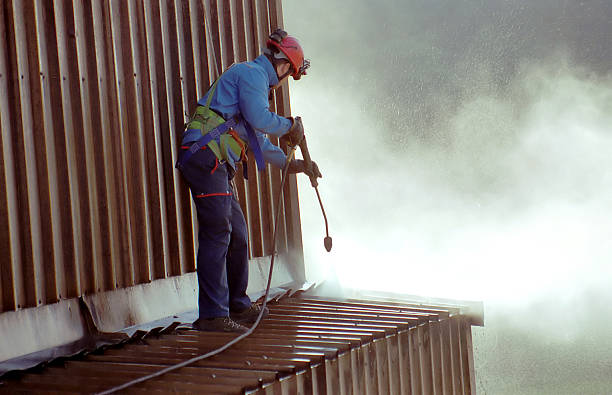 Steam cleaning and disinfection
Institutions recognized dry steam cleaning such as University College London Hospital as one of the most effective professional cleaning and disinfection techniques for removing and decontaminating many surfaces and ensuring a hygienic and healthy environment.
Steam and vacuum cleaning is a sustainable, safe, and environmentally friendly method that emerged in the 1980s. Using professional cleaning machinery that generates steam at high temperatures characterizes it to eliminate microorganisms and all kinds of dirt and then vacuum them. In addition, for a decade, it has been one of the most booming chemical disinfection methods in Spain.
More and more people trust home steam cleaning companies to guarantee the correct disinfection and sanitization of their spaces. We show methods such as steam cleaning for professional teams because of the risk of burns when handling machines that reach temperatures above 170 degrees.
Advantages of steam cleaning and disinfection
At SCS Group Cleaning, we offer the best cleaning solutions for your home or company, applying the latest technologies in the sector, always from an ecological perspective and awareness of the preservation and respect for the environment. Therefore, below, we will point out some of the many positive aspects of steam cleaning:
Fast and powerful cleaning method

because of the use of pressurized steam technology.

The absence of detergent or chemical products makes this method a

safe cleaning practice

for the little ones in the house.

An

ecological and respectful method for the environment.

It does not generate any type of toxic waste, since only water is used.

It supposes a great

saving of water

since the steam machines maximize the liters of water in their used to clean different surfaces.

Thanks to the high temperatures reached by industrial steam machines, they allow residues to be descaled and decreased in any environment and with

greater ease than other methods

.

It is a microbiological decontamination method recommended for homes and locations, with people having allergies, as it

effectively disinfects

many germs, bacteria, and mites.

It is a very

versatile and comfortable

method that allows the cleaning of many domestic, work, urban or industrial spaces and surfaces.
 S
team cleaning at home
Domestic steam cleaning is a very good solution for sanitizing homes. Steam machines allow domestic rooms as complex as kitchens to keep them germ-free. Steam removes the grease from the extractor hood or the dirt on the joints of the tiles. It is also a suitable cleaning method for upholstery and thoroughly disinfecting carpets and blinds. Eliminating germs, bacteria, and sanitizing mattresses.
In addition, professional steam cleaning is a very effective technique for disinfecting many surfaces: stone floors, parquet tiles or PVC, or even glass and windows. Steam cleaning machines offer great results on these surfaces with just one pass.
 I
ndustrial steam cleaning
At an industrial level, it is necessary to carry out a professional and thorough cleaning that guarantees correct disinfection. For this, the use of special saturated steam cleaning machines is a solution that provides excellent results.
Saturated steam cleaning differs from conventional steam cleaning because it allows the use of detergents if necessary and reaches temperatures of 188 degrees in the boiler and 150 degrees at the cleaning nozzle. We designed its application for the sanitization and cleaning of industrial environments.
Using this type of industrial cleaning equipment serves for deep cleaning. Also sterilize, disinfect, and eliminate viruses, bacteria, and many living organisms in spaces or machinery. Works perfectly in industries such as naval, food, electrical or thermal, among many others.
Another aspect to highlight is that, despite what it may seem about machines with greater power. This is still a system that is highly effective in doing the deep cleaning job. It reduces the expense and need for water by 90%. Generates a low level of waste and chemical products are practically unnecessary, unlike other cleaning techniques.