Finance
The Minimum Eligibility You Need To Meet To Get A Loan Approved
Life is unpredictable, sometimes in a good way and sometimes in a not so good way. Unexpected and unplanned things come up and force you to think outside the box. Most of these situations need money, which could before a home renovation, a dream holiday trip that you have always wanted to go on, a medical emergency, or any other thing.
Instead of getting bogged down or holding off things for a later date, there is a better option out there. You can always take a Personal Loan to deal with the matter almost immediately.
Before delving deeper into what all a Personal Loan entails, let's first find out what it is.
What exactly is a Personal Loan
It is an unsecured loan that banks and other financial institutions provide to people who are looking for it. One can get a loan of up to Rs 50 Lakh to take care of whatever issues one needs to take care of. The tenure for a Personal Loan at ICICI Bank is from 12 – 72 months. These loans are available at affordable interest rates with various lenders in India.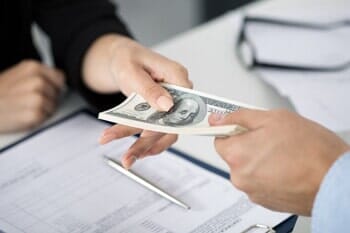 For you to be able to take a loan, you need to fulfil the eligibility criteria laid out by a lender.
The minimum criteria are different for both a salaried and a self-employed individual.
A salaried person applying for a Personal Loan at ICICI bank needs to have the following.
| Eligibility Criteria | Salaried Professional |
| --- | --- |
| Age Range | 23-58 years |
| Minimum Salary required | Rs.30,000 (Can differ depending upon the customer profile) |
| Minimum years in job/profession | 2 Years |
| Years in current residence | 1 Year |
For a self employed the eligibility for a personal loan is as follows
| Eligibility Criteria | Self Employed |
| --- | --- |
| Age Range | 28-65 years (for self-employed individuals); 25-65 years for doctors |
| Minimum turnover | Rs 40 Lakh for non-professionals and Rs 15 Lakh for professionals; as per audited financials. |
| Minimum profit after tax | Rs 2 lakh for Proprietorship Firm/Self-employed Individuals and Rs 1 lakh for non-professionals as per audited financials |
| Business Stability | In current business for at least 5 years and minimum 3 years for doctors |
| Existing relationship with ICICI Bank | Minimum 1 year liability relationship (current or savings account) or Asset relationship (loan) either live or closed in the last 36 months; repayment track as required |
Along with all this information, the lenders will also ask an applicant for some basic documents, like identity proof, address proof, KYC documents, along with some other documents. Once again, important to note that documents required from a salaried individual and from a self-employed are different.
Lending institutions also pay attention to other variables as well while evaluating your loan application. A good credit score helps in shows that you have been a responsible borrower in the past and are less likely to default. A score of over 700 is considered good.
Debt-to-income (DTI) ratio shows what percentage of your income is used up in paying up your monthly expenses. Lower the ratio, higher the likelihood of you getting your application approved.
Also having a bearing on your application is your employment history. A stable job history where switches have been few and far between works in your favour.
Once you know you meet the eligibility criteria for a bank, you can go on their website and fill out your details. And when everything is done from your end, the evaluation process of your loan will begin. Once approved, the loan amount will be disbursed to your account.
Conclusion
A Personal Loan can help you take care of important matters in your life in a timely manner. Once you meet the eligibility criteria, the application process is relatively simple. So, don't worry thinking about how you are going to take care of these issues: instead, apply for a loan.