If there's one city in Croatia that will make you feel like you're living in a postcard, it's Dubrovnik. The stunning medieval architecture, the intimate huddle of red-roofed houses, and the glimmering Adriatic Sea have made Dubrovnik one of the most popular tourist destinations in recent years. And while Dubrovnik can get crowded during peak season (July and August), there are still plenty of reasons to visit this beautiful city, even during the busiest time of year. Here are 5 undeniable reasons why visiting Dubrovnik is worthy, even in August!
The city is wonderful, and there's plenty to see.
Visiting the alluring city of Dubrovnik, Croatia, in August would offer an unforgettable experience. With sunny skies and warm temperatures, exploring the captivating city is a must. From its quaint cobblestone pathways to its Venetian architecture, the beauty of nature can be appreciated around every corner. There are plenty of historical sites and landmarks to explore, like Fort Lovrijenac and Gruz Harbor, but sunbathing on some of the best European beaches is also an option. The city's culture will mesmerize you with its vibrant energy – with music festivals and art galleries everywhere you turn. Visiting Dubrovnik in August will be a journey that you will never forget!
It's a great place to relax and enjoy the Mediterranean lifestyle.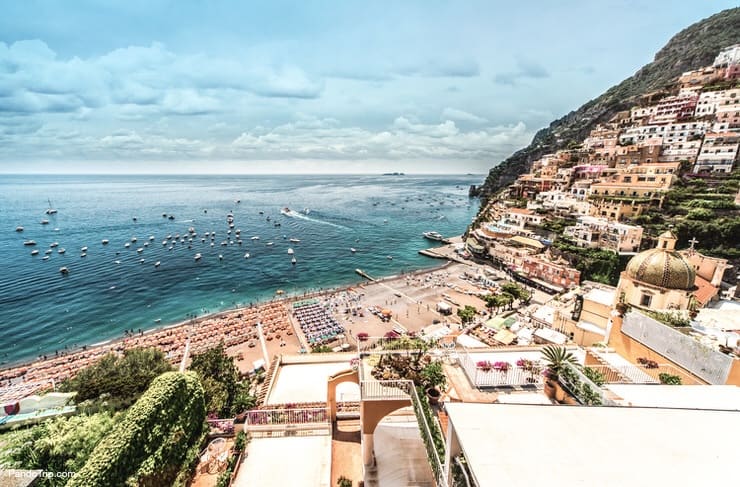 Visiting Dubrovnik is a fantastic way to experience the Mediterranean lifestyle! With its lush historical architecture, turquoise waters, and sun-drenched streets, there's no better place to relax and unwind. Stroll along the city walls and enjoy panoramic views of the Adriatic ocean. Or, wander through the cobblestone alleys – visiting cultural landmarks such as Onofrio's Fountain or the Franciscan Monastery – as you take in some of the region's most incredible sights. The best part? You can enjoy all this while indulging in delicious local seafood and Croatian wines. Visiting Dubrovnik is truly one of the best ways to embrace that Mediterranean lifestyle!
The food is amazing – you'll find something for everyone here.
Visiting Dubrovnik in August? Then you're in luck – there's a fantastic range of food to explore! As the city is situated right by the Adriatic Sea, seafood lovers will be in their element – everything from fresh-caught fish to fried calamari is available. But don't worry, it's not all seafood – you can also find hearty options like stews and goulashes. Plus, with delicious classic Croatian dishes such as sarma and strukli available, there is something for everyone here. Bon appetit!
Dubrovnik is rich in history and culture and is worth learning more about.
Visiting Dubrovnik in August is a great way to explore this glorious city's incredible historical and cultural heritage. With its stunning ancient walls, inviting beaches, magnificent churches and delightful restaurants, you'll surely find something for everyone in Dubrovnik. You can explore centuries of history as you wander streets that have been stunningly preserved since medieval times, or take a boat out to the nearby Elaphiti Islands to immerse yourself even more deeply into the culture of old Croatia. No matter what you choose to do, taking time to learn more about Dubrovnik and its storied past is susre to make your visit a truly unforgettable experience.
August is actually a great time to visit because it's not as crowded as other months.
Visiting Dubrovnik in August is the perfect way to enjoy all this vibrant city has to offer without the overwhelming crowds of the summer months. You will still get to enjoy the stunning Adriatic Sea, take leisurely strolls through ancient cobblestone streets, and visit historical sites without having to share that experience with hordes of tourists. The temperatures are mild in August with plenty of sunny days, making it ideal for beach-goers who want to make a splash in crystal blue waters away from the hustle and bustle. So don't let anyone tell you that visiting Dubrovnik during August is a bad idea!
Conclusion
Dubrovnik is an incredible city with plenty to offer its visitors. From the beautiful scenery and Mediterranean lifestyle to the amazing food and rich history, there's something for everyone in Dubrovnik. August is a great time to visit because it's not as crowded as other months, so you can really take your time exploring everything this city offers. We definitely recommend adding Dubrovnik to your travel bucket list – the ETIAS visa waiver will make it easy for you to visit in 2023.